Asbestalog is our web-based survey database, used to store and manage all Asbestos site surveys, removal and air test certificates. The system has been developed to be fully responsive, working on any web desktop or mobile device.
The system is a very useful tool, helping clients to manage multiple properties. It stores all surveys, issuing reminders on an annual basis to both the clients and ourselves, advising when the survey reports are due to expire, so together with the client we can act on this, ensuring clients' property inspections are kept up to date, complying with all the current (CAR 2012 Regulations) set in place by the HSE.
Our system not only stores NES Consultants' surveys, it also includes historical surveys carried out by previous companies. The system ensures that all surveys stored for safe keeping are easily assessible, should the client ever have to produce old documents for audit purposes.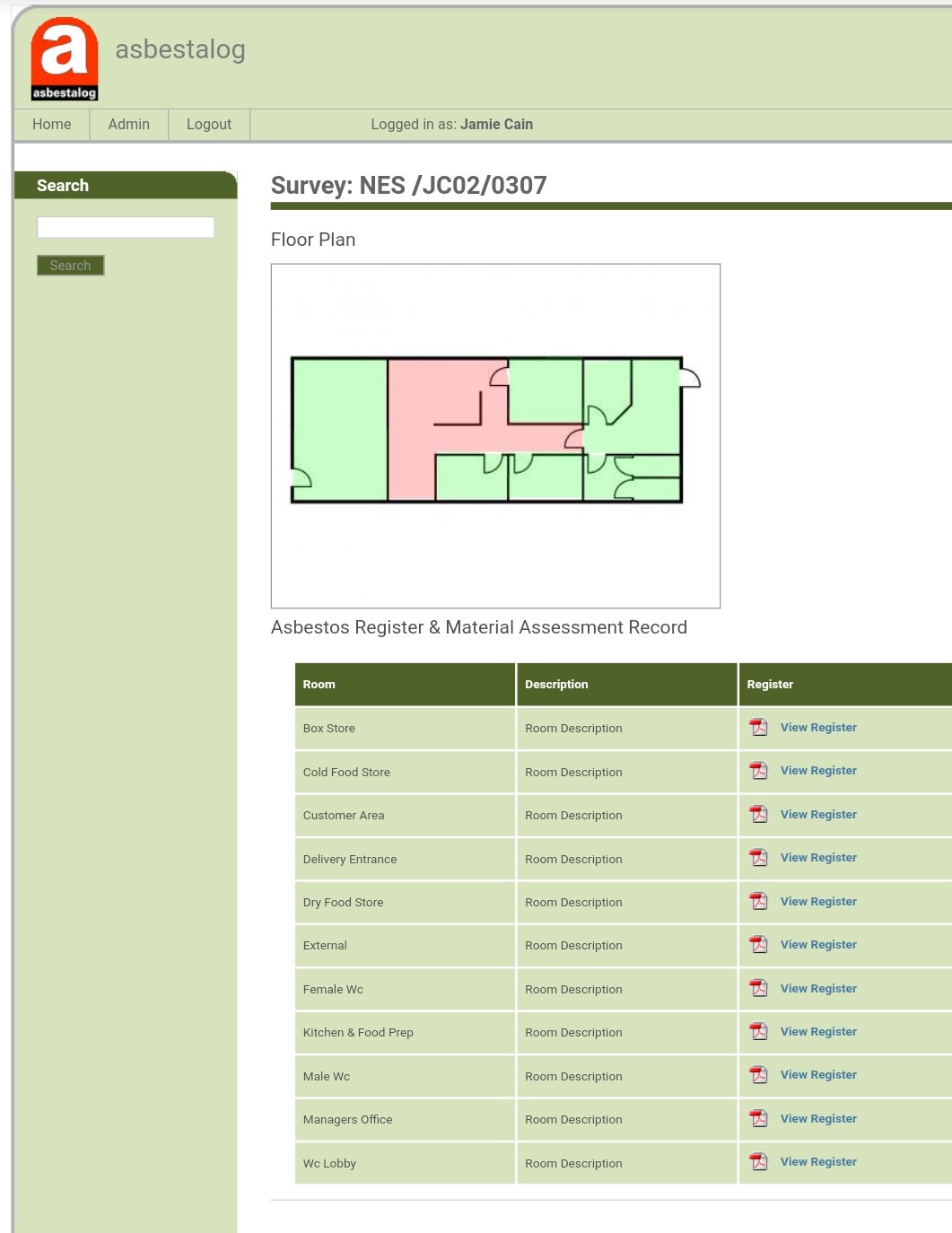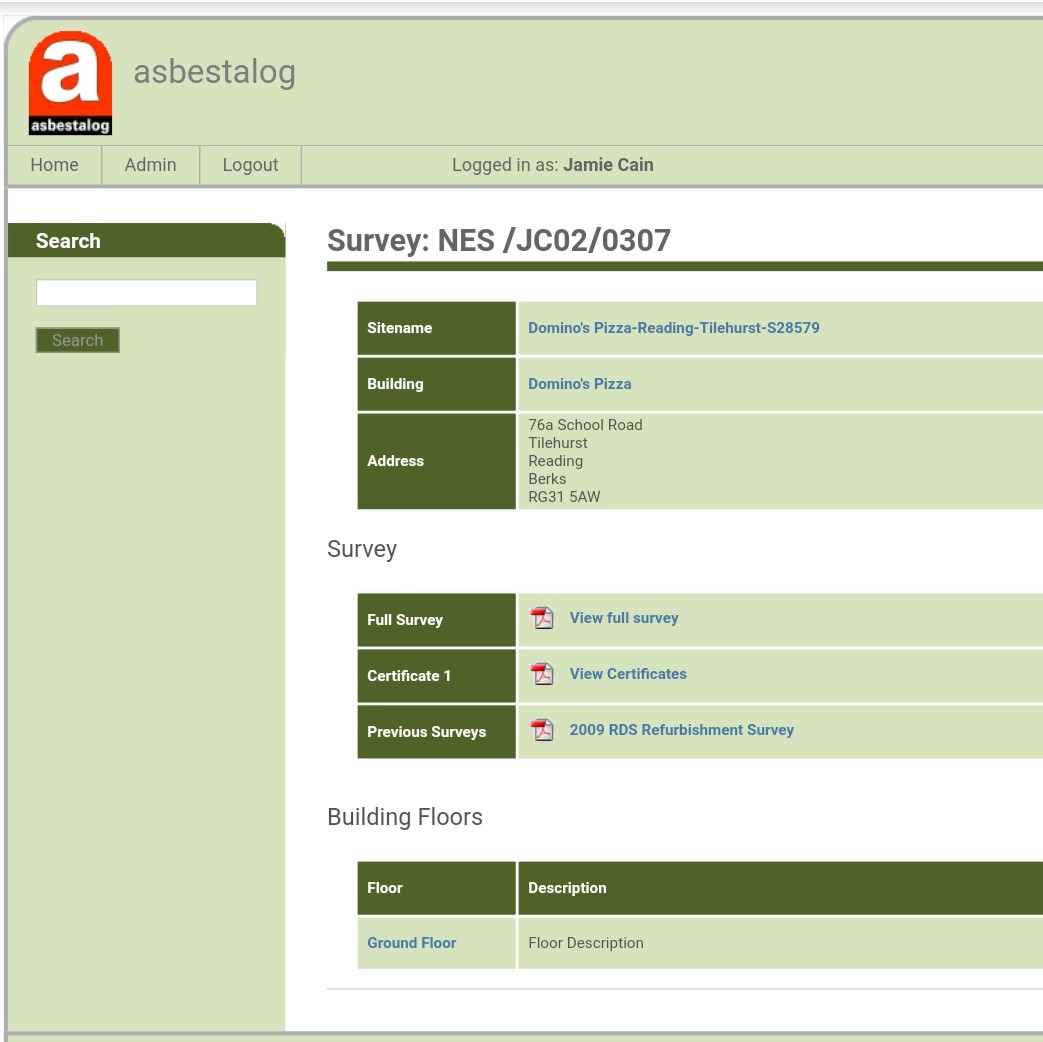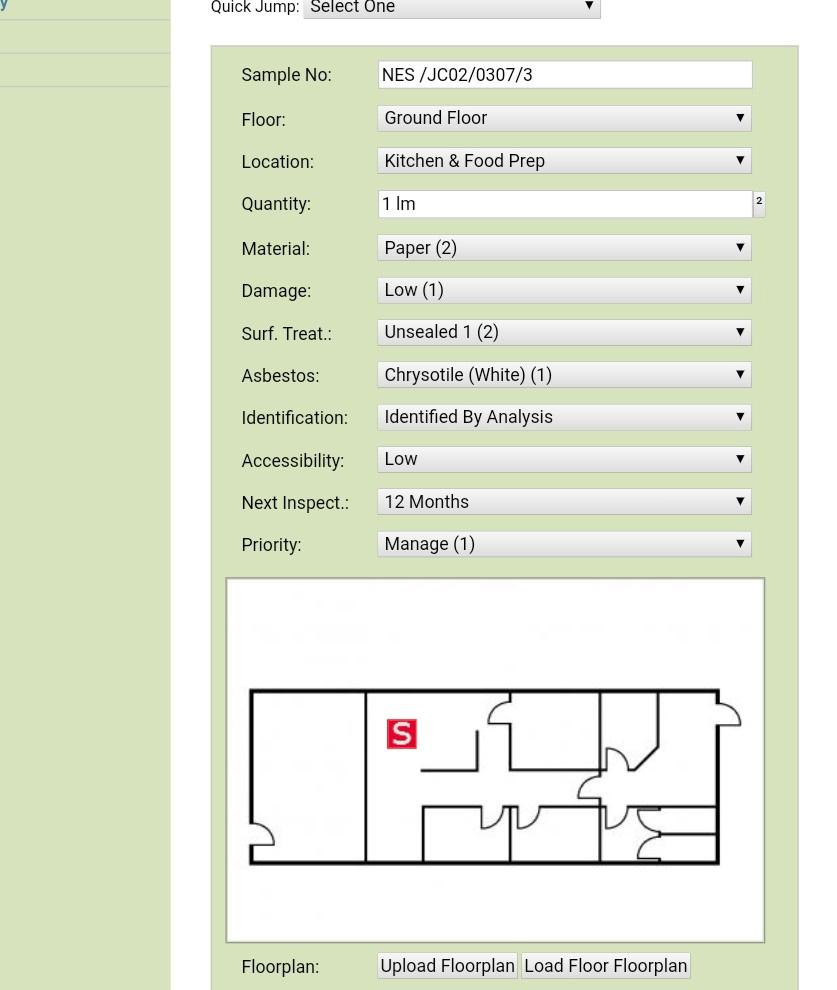 In addition, all asbestos removal documentation ranging from air tests, ASB 1 notifications and site hand over certification are safely stored on the system.
For several of our client contracts we manage an entire property portfolio. So, for example, we carry out the survey works on a specific store, then on the system for that store, the client will be able to access their report and our analytical information. If asbestos removal works are also required, we notify our client's primary contact and book in the removal works to be carried out by our sister company, NES Asbestos.
On completion, the work is signed off and NES Asbestos provide us with all the necessary certification. Once logged in to the system, we attach all the removal certification for that property. So now, for that specific store, the client can access their survey report, our analytical information plus all the removal certifications with a site hand over sheet. It is the ultimate and complete asbestos management package. Our clients do not have to think about asbestos management, as we do it all for them.